Welcome to your private practice for heart, lung and vascular medicine in Meerbusch, Germany.
In our private practice for cardiology, pneumology and vascular medicine in Meerbusch-Büderich, we offer you individual diagnostics and therapy with comprehensive consultation at the highest medical level for all types of cardiovascular, vascular and pulmonary diseases.
For this purpose, we have high-end diagnostic equipment such as a 3D/4D ultrasound, a pulmonary function device as well as a high-end 3-Tesla MRI for cardiovascular diagnostics.
Further examinations and therapeutic interventions are performed at the SANA Klinikum Remscheid, which is 40 minutes away from our private practice, where Professor Dr. Sievers and Dr. Esser are in leading positions.
This enables us to provide you with competent treatment and care from a single source, from the first presentation in our practice to a successful therapy – without any complications regarding information or unnecesarry duplicate examinations.
Cardiomed24: Cardiovascular 3-Tesla MRI Examination
Based on our many years of expertise in the field of cardiovascular imaging, we offer you high-resolution diagnostics without radiation exposure in a cutting-edge 3 Tesla MRI (Siemens Healthineers) – e.g. for coronary heart disease, cardiac insufficiency (heart failure, cardiomyopathy), inflammation of the heart muscle (myocarditis), inflammation of the pericardium (pericarditis), post-covid syndrome, valvular heart disease, vascular diseases of all kinds but also as preventive examinations (check-up).
Cancer
Anyone who develops cancer needs immediate and effective treatment. Chemo- or antibody therapies can lead to damage of the heart, to heart weakness (cardiac insufficiency) and to an inflammation of the heart muscle. By means of a cardiac MRI examination (cardio-MRI), functional disturbances and changes in the heart and blood flow can be detected at an early stage and subsequently treated with the highest diagnostic accuracy and without radiation exposure, along with the short duration of the examination. Cardiac MRI is considered the gold standard for the diagnosis of cancer-related heart disease …
Sports
Are you ambitious in sports? Many recreational and competitive athletes put a lot of strain on their bodies without regular physical check-ups and are often suddenly confronted with acute heart problems. Preventive examinations of the heart, blood vessels and lungs are crucial for detecting existing damage at an early stage and preventing permanent damage. Professional athletes also benefit from our expertise, especially since Dr. Esser was a competitive swimmer himself and knows and understands an athlete's heart in all its facets …
Long-/Post-Covid-Syndrome
Despite a mild course of SARS-CoV-2 infection, long or post covid syndrome may occur. A 3 Tesla MRI scan of the heart allows early detection of possible changes in the heart muscles. Even after more severe Covid-19 infections, monitoring of cardiac function, lungs, and vascular status is strongly advised. The 3-Tesla MRI is thus excellently suited – with the highest diagnostic accuracy for non-invasive diagnostics without radiation exposure – for athletes who are planning to return to their sport after a Covid-19 infection …
Gender-Heart-Center
Men and Women often have different symptoms but the same disease. Among these, women often have atypical complaints that are often and widely misdiagnosed. For example, women are four times more likely to have a heart attack than men. Women frequently suffer from shortness of breath, a feeling of pressure on the chest or in the upper abdomen and poor performance as well as fatigue. The cause may be circulatory disturbances of the heart, in particular so-called microcirculatory disturbances. Cardiac MRI offers excellent possibilities for the diagnosis of heart diseases …
Diagnostics using high-end cross-sectional imaging techniques such as magnetic resonance imaging (MRI) and computed tomography (CT) belong in the hands of experienced and special trained physicians. Cardiology and angiology training and expertise are decisive factors for the accurate and professional interpretation of the findings and subsequent therapy decisions. We have national and international certification and expertise in cardiac and vascular imaging using MRI and CT, from which our own patients and the patients of our referring physicians benefit.
Appointments for cardiovascular examinations using 3-Tesla MRI can be made through our Cardiomed24 practice. The examination takes place in cooperation with our partner medneo Diagnostikzentrum in Düsseldorf.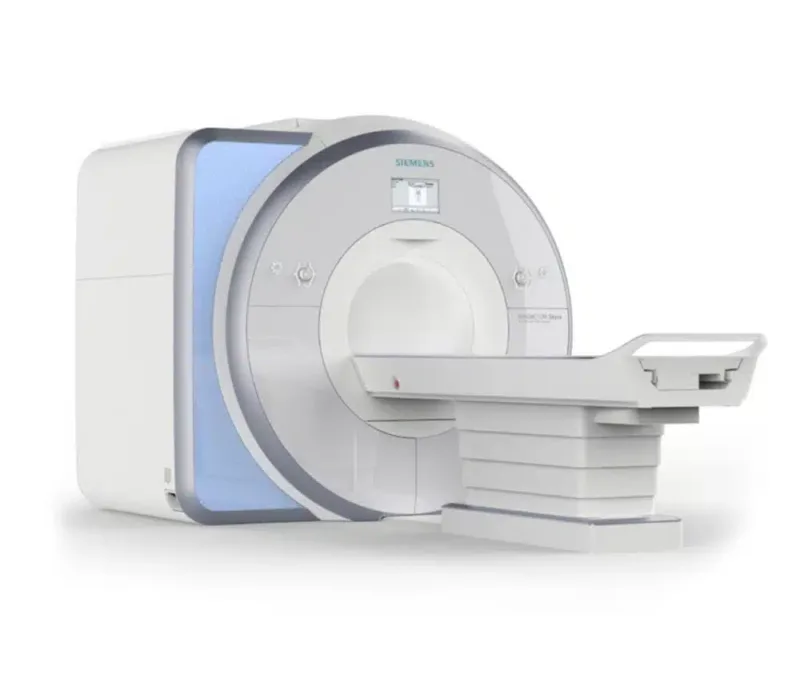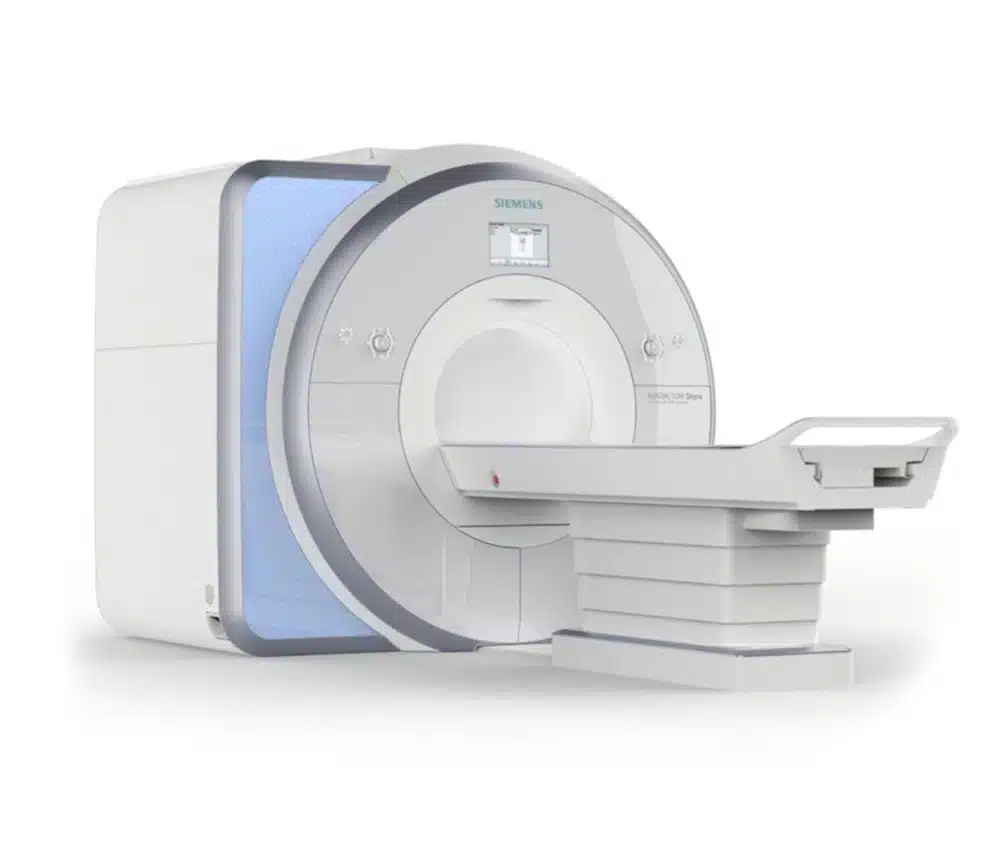 In our practice we offer individual diagnostics and therapy with comprehensive consultation at the highest medical level.
An experienced team of specialists are at your side.

We provide you with precise diagnostics using cutting edge equipment.

Therapeutic interventions are performed at the SANA Klinikum Remscheid.